Charlottesville in living color
A commission for Tom Tom Founders Festival, Charlottesville, VA, this interactive projection tent depicts altered/colorized iconic Charlottesville scenery intended to spark a conversation about creative possibilities for the future of the city. Interactive social media responses are incorporated into the projection in real time.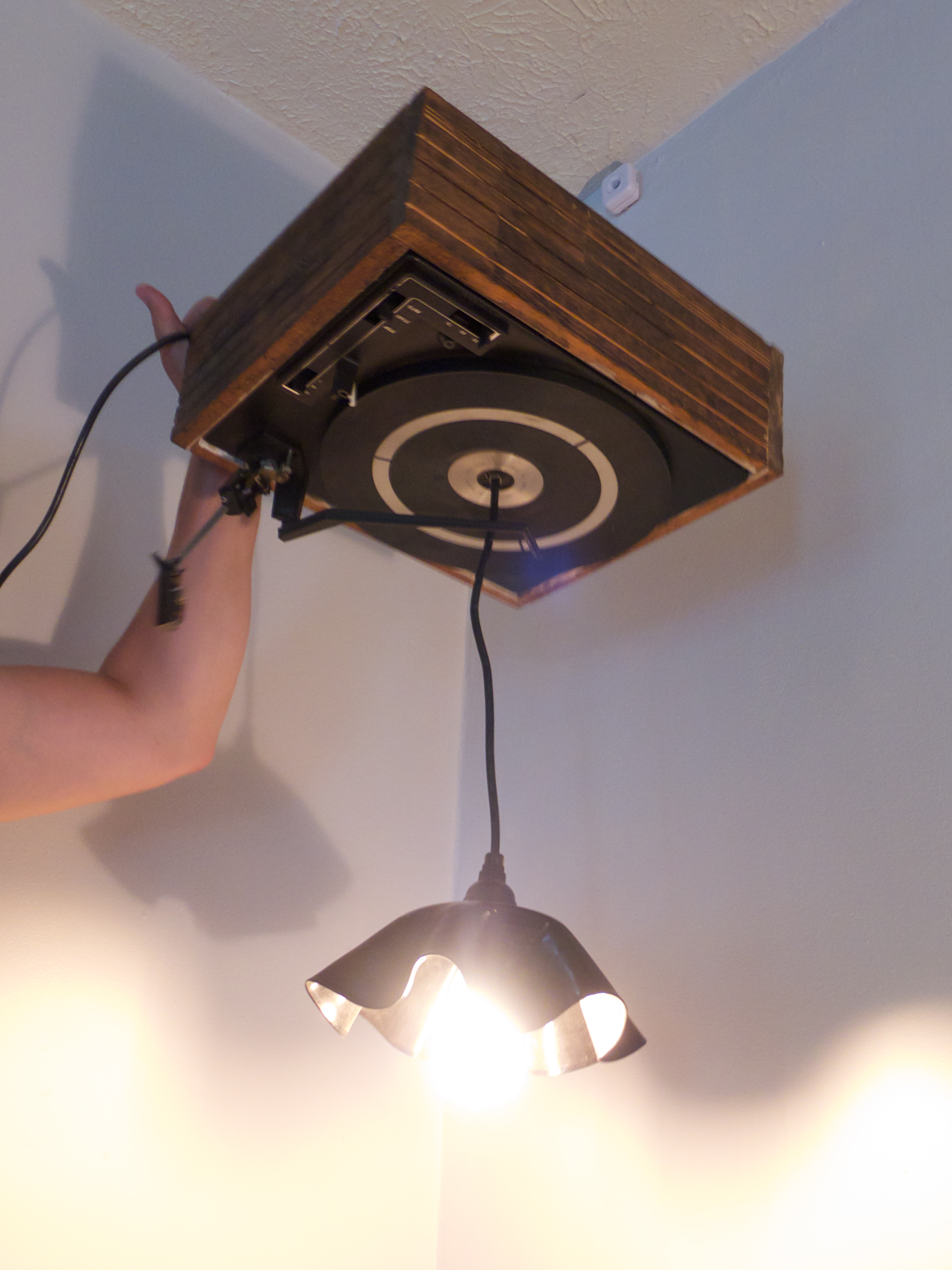 Lamps
These functional sculptures are reconfigured and constructed from materials found in urban alleyways and dumpsters. They include unique, yet familiar design elements and vintage appeal while showcasing sustainability.
Paddlit
Riders alter the cadence of the flashing LED lights by changing the rate of their pedaling. This paddle boat installation was collaboration with Jim Walker, Kurt Nettleton, Nick Witten and Brent Lehker. It took place during IN Light IN (light art festival) in Indianapolis. Commissioned by Central Indiana Community Foundation.